by CompareLotto
/
June 24, 2016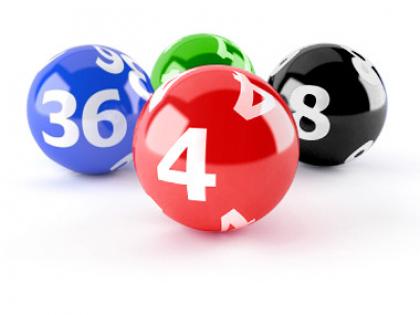 Powerball
Latest draw: Saturday 18th June
Latest numbers picked: 2, 23, 41, 53, 63 and the bonus ball was 11
Next draw: Wednesday 22nd June 2016
Time: 11pm EST
Next total Jackpot: $ 184 million
Powerball drawn: Weekly on Wednesdays and Saturdays
Eurojackpot
Latest draw: Friday 17th June
Latest numbers picked: 16, 18, 19, 23, 44 and the two Euro numbers 1 and 3
Next draw: Friday 24th June 2016
Time: 9pm CET
Next total Jackpot: € 34 million
EuroJackpot drawn: Weekly on Fridays
Mega Millions
Latest draw: Friday 17th June
Latest numbers picked: 20, 23, 30, 44, 59, and the bonus ball was 9
Next draw: Tuesday 21st June 2016
Time: 11pm EST
Next total Jackpot: $333 million
Mega Millions drawn: Weekly on Tuesdays and Fridays 
UK National Lottery
Latest draw: Saturday 18th June
Latest numbers picked: 10, 17, 26, 31, 35, 38 and the bonus ball was 47
Next draw: Wednesday 22nd June 2016
Time: 11pm EST
Next total Jackpot: $ 5.9 million
UK Lotto drawn: Weekly on Wednesdays and Saturdays
Euro Millions
Latest draw: Friday 17th June
Latest numbers picked: 1, 7, 18, 27, 43 and the star ball were 4 and 8
Next draw: Tuesday 21st June 2016
Time: 11pm EST
Next total Jackpot: $ 30 million
Euro Millions drawn: Weekly on Tuesdays and Fridays
SuperEnalotto
Latest draw: Saturday 18th June
Latest numbers picked: 24, 25, 45, 51, 52, 63 and the Jolly was 19 and Star number was 5
Next draw: Tuesday 21st June 2016
Time: 8pm CEST
Next total Jackpot: € 97.4 million
SuperEnalotto drawn: Weekly on Tuesdays, Thursdays and Saturdays
Latest lottery winners
A lot of people would love to live on millions of cash. As Bryan Cranston said "People would love to be rich, but they're looking for the easy way. Who wouldn't want to win the lottery? Just to score."
A Powerball ticket in a wallet
Imagine playing lotto and you come to know a month after that you carried that golden ticket in your wallet. This happened to Mr Roberto Portillo, a bus driver from Sterling, Virginia. He played a Powerball ticket for 7th May lotto draw. With lots of receipts that he kept, Roberto cleared out his wallet and found the forgotten ticket.  
So the next day he asked the clerk to check his numbers. Incredible enough, he matched the first five numbers of the Powerball draw. Much to his amazement, he won an overwhelming $1 million.  
His reaction to the win was unbelievable and still fresh in his mind still taking in the news.  He had no immediate plans to how he will spend his winning money. 
Four Co-workers keep a tradition
A group of four co-workers from Wilmington won a magical $1 million in the Mega Millions Lottery.  The four syndicates were Daniel Richards, Deborah Stewart, John Blanton and Joseph Romano. They work together in a nuclear inspection company in Wilmington. 
The four kept a ritual to buy Mega Millions tickets when the jackpot soars. Their tradition paid off when they played the lotto on Friday 10th June, matching five balls. Daniel was the first to check the lottery results and shared the breaking news to his colleagues.
Daniel, Deborah, John and Joseph will receive £173,125 each for their $1 million prize. They all want to use their win to pay bills and intend to take a pleasurable holiday. They all hope it will not be the last time they win a wonderful reward. To keep to their tradition alive, they all plan to keep trying their luck.
Bakery Syndicate rolls in the dough
 A team of 12 supermarket bakers forming the bakery syndicate won £1 million in the UK Lotto. The syndicate formed while they were working in the bakery at Tesco. For the past six years, they played the UK Lotto and will continue to play in the years to come.  Each member of the 12 will bank £83,333 each.
The Tesco Baker Syndicate is run by Cath Batten for the last six years and still going strong. The 11 other syndicates include Nathan Lindop, Mike McGovern, Paul Flynn, Jennifer Allen, Rebecca Sheridan, Dave Wilcockson, Lyn Price, Catherine Temminck,  Kate Luff, Elaine Clarke and Christine Seymour.
A dozen bakers found out they struck it rich when Cath went to buy a UK Lotto ticket for the following lotto draw. Cath, the leader of the syndicate group checked the results online. She forgot to check the raffle code. After month had passed, Camelot confirmed that the ticket was worth £1 million.   
Cath married to Steven Batten, plans to spend her money on a blissful vacation. She also wants to buy a car for her son, Thomas and place a deposit on a house for her eldest son, Joseph.  
Cath always bought the tickets for the next month in advance. She has already bought the tickets for next month's draws for the group. Furthermore, they have no plan to stop playing Lottery syndicates.
Winning the lottery can be so exciting that you just cannot hide it. An amazing feeling that is worth remembering for the rest of your life.