by Content Editor, Christina
/
February 28, 2017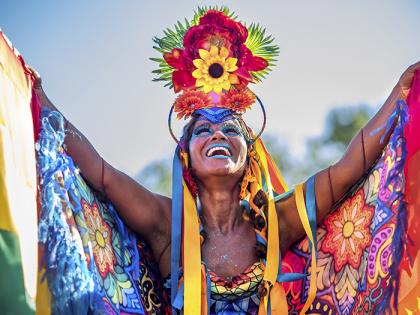 February is a month filled with lottery love and romance, masquerade balls and colourful floats with political satire. Even if you happen to be away on vacation, you could still experience the excitement of lotteries by playing online lotto so you will not miss on the fun.
The American lottery, Mega Millions is offering a jackpot of a sensational $73 million prize. If you are lucky enough to hit the lottery numbers, you could go out in the streets and celebrate with the Rio Carnival, dancing to the Samba routine…
A historical festivity that dates back to 1723 brought to Brazil by Portuguese immigrants. People would go out in the streets, throwing mud, food and buckets of water at each other which resulted in chaotic riots. Through the 1800s, the carnival parades were more organised with the emperor and aristocrats donning masks and luxurious costumes, dancing to the rhythmic music. The Rio Carnival in 2017 has become the famous festival of dance, food, drink and music.  
Another lottery that will take place tonight is the Superenalotto offering cash reward of a mind-blowing €11.9 million. All the more reason for you to play the Italian lottery, as the carnival spirit could give you the luck you need.
A memorable vacation would be to go to romantic Venice especially in February where Carnival is held for two weeks. You could enjoy the luxury festivities of a masquerade ball wearing a fine costume. Back in 1162, masks were a symbol of freedom, a way of hiding who you are and were worn not only in Carnival but for most of the year. Better yet if you happen to be on the run, you have the freedom to choose where to go…
Wherever you are in the world you can join in the fun and play your favourite lottery online. The colourful carnival celebrations might just be the motivation you need to play your best numbers. Who knows what the future holds, you have yet to see the lotto results and take part in the last few hours of Carnival..