by Content Editor, Christina
/
December 20, 2016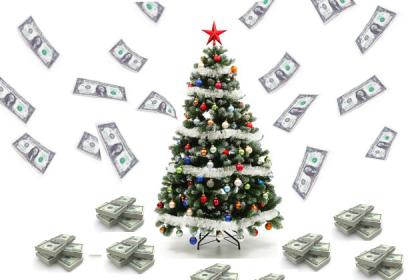 Every year when Christmas comes along, a lot of people are curious to open up their presents. The element of surprise of what is hidden inside all wrapped up nicely, because presentation counts after all. Lots of people just cannot help themselves but imagine what kind of gifts they could receive. Winning the lottery at Christmas time is the best thing that could ever happen to you.
All the more reason to play the lotteries like Mega Millions, Euro Millions and SuperEnalotto in time for this evening's lotto draws. A lucky lottery winner played the New Zealand's Powerball in time for the 14th December lottery draw.
Earlier in the week, the lotto winner caught up with a friend about how great it would be to win the lottery. "I was chatting to my mate after a bit of a rough week and said, 'man, wouldn't now be the perfect time to win Lotto – imagine the Christmas you'd have."
When the lotto results were announced, he flicked through the lottery app on his mobile. Checking his ticket, he saw the eye-dropping $5 million pop up onscreen. "I jumped up, turned to my flattie and said, 'It's me. I won it'. 
"She just stared at me blankly, so I tossed my phone at her so she could see for herself. We both just stood in the lounge absolutely dumbstruck."
The happy lottery winner claimed his prize saying that he needs some time to think of how he will spend the money.
The Wellington man said "Christmas – that's the first thing that comes to mind. I'm going to make sure that this year it's really special. I won't be asking for any presents though – after all, winning $5 million with Powerball really is the best gift I could have ever received…All I know right now is that 2017 will be one hell of a year."
Whether it is a present to your loved ones, friends or work colleagues, they will surely appreciate the love and happiness Christmas brings with it. December is a month to remember for giving and receiving gifts. What better season to win the lottery…