by Content Editor, Christina
/
March 28, 2017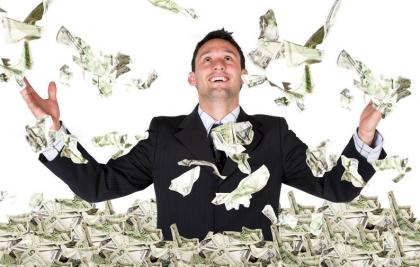 Many lottery winners have all sorts of ideas where to hide their precious treasures from candle holders to cassette players for safe keeping. A golden ticket to winning the Powerball of a whopping $6.5 million is life-changing for an anonymous couple from New Zealand.
The couple won Australia's Powerball jackpot that was held on March 11 guessing the all the seven numbers, 9, 11, 12, 22, 32, 36 and the Power ball 9. The very next day of the lotto draw, they decided to wait two weeks to figure out how they would spend the cash before claiming their staggering jackpot prize.
The lottery winners said "It's quite bizarre seeing all the excitement around town as people looked for the winning ticket, knowing that we had the ticket tucked away safely at home."
They were thinking of placing the precious lottery ticket in the glove compartment of their car but on second thoughts, what if the car got stolen? They got creative, picking an unexpected hiding place, a box where they keep their monthly bills. Who would want to steal unpaid statements?
The Australian couple have claimed their best lottery winnings on March 24. Now that the reward is safe in the bank, the couple are glad that some of the prize money will go to help others in need.
The Gisbourne lottery winners said "We want to help our family and the community. We know that there are so many people out there that could do with a bit of help, and we're looking forward to being able to do our bit for them in the future."
The anonymous couple still have to tell their family of the amazing lottery win. Before they headed home, they chose to celebrate together, treating themselves to a delicious lunch in Auckland. The new millionaires have the finance to stop working; they still want to go to work in future, fulfilling their time giving back to the community.