by Content Editor, Christina
/
March 07, 2017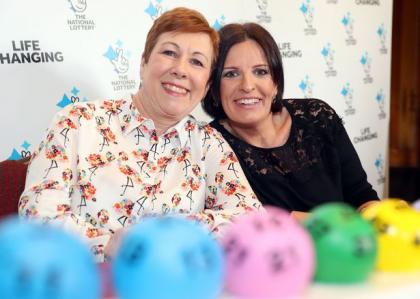 Two long-time friends from Wearside have good reason to celebrate after winning the UK Lotto of a whopping £15 million that was held on Saturday 18th February. Paula Barraclough and Lorraine Smith are known as Polly and Lolly to each other – they met seventeen years ago at a job interview. Who would have thought what fate had in store for them in future?
Polly, 45 and Lolly, 54 tried their luck together and struck it lucky playing the lottery numbers, 11, 13, 21, 37, 49 and 59. The best friends are still coming to terms with their lottery win, having become millionaires.
The two pals have said that they will share the cash prize, each taking around £7.6 million and do not intend to give up their full-time jobs just yet.
Lorraine Smith, who works as a chef in a nursing home said "I certainly won't be giving up work – I have people who rely on me and who I need to cook for…This is the reason I went straight into work after discovering I had won – there is absolutely no way I would ever let these people down."
Lorraine bought the lottery ticket with some small change she had on that Saturday morning, while waiting for the bus on the way to work. "I discovered I had a £2 coin and some loose change in my pocket so I popped into the local shop and bought a Lucky Dip for Lotto. Never did I believe fate would play a hand – the bus being late would result in my life being changed forever."
Paula recalled what happened on the Sunday morning, bright and early. "I was in bed on Sunday morning and the phone rang at 7.15am. Lorraine never calls me that early. I picked up the phone and said to her: 'You better be calling me to tell me we have won the lottery waking me up at this time!' And the voice on the other end of the phone replied: 'We have! We have all six numbers!' I just fell silent – I couldn't quite believe what I was hearing."
Some of the things that top Lorraine's list is a new frying pan since she had just thrown away the old one on the same day of the lotto draw. Lolly intends to buy a new car for her son Lewis, 23 and install new windows for her house.
Paula intends buy the house of her dreams and move out of her parent's home. Polly's life-changing win gives her the freedom to build up her bucket list to live the life she had always wanted.
After hitting the jackpot, Polly and Lolly will still continue to play lotteries and build a stronger bond of between them. The legendary singer, Queen is famous for the song that defines love and harmony among people - 'Friends will be friends...'