by CompareLotto
/
May 30, 2016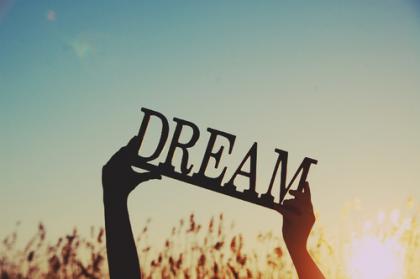 Last Saturday 28th May, there was no winner in the Powerball Jackpot draw. The six numbers drawn were 6, 33, 34, 58, 59 and the Powerball number 12. For all those who like to play the Powerball Lottery, it has never been easier to purchase tickets for your next Powerball draw, just visit our partners to how this is done. The following Powerball Lottery will be held on Wednesday 1st June at 11pm EST for an estimated Jackpot of $100 million. You can try your hand in this American lottery next week and every other week on Wednesday and Saturday.

The latest numbers drawn were 4, 10, 26, 33, 48 and the extra two Euro numbers were 5 and 9. This Euro Lotto takes place every week on Fridays. The EuroJackpot is offering a whopping jackpot of €18million this week. So buy your EuroJackpot lotto tickets as early as possible, not to be disappointed, before the coming Friday 3rd June at 9pm CET to win amazing prizes.

In last Friday's Mega Millions Lottery, there were no winners who guessed all six numbers that were 18, 41, 50, 68, 70 and the extra Mega ball was 9. Fortunately, there were 2 winners one from Michigan and the other from Ohio who guessed 5 digits correctly. For your chance to play the following Mega Draw buy your lotto tickets before 11pm EST on Tuesday 31st May. The Mega Millions is offering an exciting jackpot of $235 million this coming Tuesday. For more chances at a possible win, you can play this lotto weekly every Tuesday and Friday.

UK's National Lottery drawn numbers last Saturday were 8, 10, 36, 40, 52, 57 and the bonus number 59 with the main prize pool of $9.5 million. There were two winners who each got a surprising £45 thousand reward. By playing the UK lotto before 8pm GMT on Wednesday 1st June you have the opportunity to win a spectacular £11.4 million. Just make sure to play your tickets before closing time at 7.30 pm GMT weekly on Wednesdays and Saturdays.

Last Friday's €47 million jackpot rolled over since there were no winners. The drawn numbers were 13, 25, 27, 43, 46 and the star numbers 4 and 8. Fortunately, for eight ticket holders who matched the five numbers and one lucky star number will be getting a mind-blowing prize of €137,750 each. So as fortunate as these eight winners can be, you too can take a chance at playing the next Euro Millions lottery which will be held on Tuesday 31st May at 9.45pm CEST offering a whopping jackpot of €54 million. This Euro Lottery is held on a weekly basis Tuesdays and Fridays.

The Italian Lottery held its 64th Lottery draw last Saturday 28th May. The drawn numbers were 3, 5, 12, 17, 44, 51 and the Jolly was 18 and Star number 39. There were no winners so the jackpot rolled over to this week offering a stunning €89.2 million. You can buy your SuperEnalotto tickets online before 8pm CEST on Tuesday 31st May. In order to participate in Tuesday's draw tickets must be purchased before the closing deadline at 7.30pm CEST. You can play the SuperEnalotto every week on Tuesdays, Thursdays and Saturdays.
Curiosities from the winners
Dream a little dream of a lottery
Although by many around the world, Friday the 13th is synonymous with bad luck and superstitions, this day turned out to be quite the contrary for the Smith's family. In fact on this very day, their lifetime dreams, have most definitely become a reality by winning $429 million in the Powerball lottery.
Many lotto players think of significant dates such as birthdays or anniversaries but this was not the case for Pearlie Mae Smith, 70-year-old mother of seven. It was some sort of divine intervention, a sweet dream about a lottery that helped Pearlie Mae Smith pick the numbers for the lotto draw to take place on the 7th May.
Her seven children who formed part of The Smith family lottery pool were Valerie Arthur, Jacqueline Sessoms, Steven Smith, Marsha-Ann Smith, Rene Smith, Tracy Smith and Katherine Nunnally.
One of their very first priorities after this enormous jackpot win was to pay off any pending mortgages or student loans. They all plan to go on a family trip to celebrate their newest conquest. Her son and daughters do not intend to quit their jobs. It seems that from the news their employers most probably found out about their lottery prize. 10% of their winnings will be donated to a church charity.
Their upbringingdhav brought them to be charitable individuals and always ready to help their community. Katherine Nunnally, one of Pearlie's daughters intends to use her share to organise a mentoring program to help women at risk of poverty, abuse, single parenthood and so many more vulnerable situations.
A second beginning at life.
Nowadays it has become quite a rarity that a person gets a second chance at life through a miraculous turn of events, Bill Morgan, a 37-year-old truck driver who was living in a caravan in Australia, was involved in a terrible car accident.
Luckily he survived but due to prescribed medication, he suffered a heart attack and was clinically dead. For a quarter of an hour, Morgan was successfully resuscitated but was left in a coma for twelve days.
Seeing that Bill Morgan may not wake up from his coma, doctors and nurses recommended twice to pull the plug off life support machine. The will to live gave Bill the enlightenment to wake up from his coma. He came back to life with no brain damage or any long term health problems.
His second awakening made him rethink his life and within the year he got engaged to his girlfriend Lisa Wells. In order to celebrate this good news he bought a scratch card lottery ticket and won a car worth AU $17 thousand.
His streak of good luck made publicity and the Australian local news wanted to do a feature on Bill Morgan to re-enact the scratch card win. During a live news broadcast, filming he bought another scratch card ticket. He was over the moon on winning, he said 'I just won $250,000. I'm not joking.' The reporters got more than they had bargained for and were the first to tell the world the news of his win.
Astonished as Bill Morgan was, he called his fiancée Lisa to tell her of the good news and said that now they could easily afford to buy a house.