by CompareLotto
/
July 29, 2016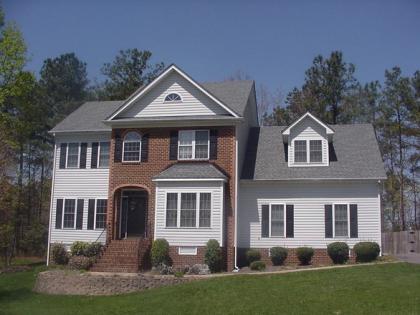 Opportunities are endless when you win the lottery. Advice and planning is part of your research of into which assets could be good investments. What is it that you love to do in your spare time? Is it a service to the community? With a financial start-up of $1 million, wouldn't you like to be your own boss, earning how much you want. Below are four lottery winners who opened up successful businesses…
Own a Battery Franchise
Jason bought a golf driving range with a partner for $50,000 for his love of the sport. The property is now on lease generating annual revenues of $300,000. On top of this success, Jason plans to develop another range with a fun park having bumper boats and batting cages for baseball practice.Jason Fry played the Florida Lottery winning him $47 million. Following his win, he planned out what he would do with his new found wealth. Doing the necessary research for his business plans to work out so he could invest into successful businesses. 
Another business accomplishment, Jason Fry acquired the franchise rights to three battery stores. The publicity of his lottery win and coverage on the new store helped the franchise. 
 The stores sell all kinds of batteries for cars to the tiniest components for cell phones. The fact that people keep their cars for longer means they would need to replace batteries more often.  Fry said "I think the battery thing is good, it's blowing up so big. I mean everything is batteries, and the franchise itself is blowing up, people want to get into it."
Real Estate is an Investment
You could buy three or four properties that will serve as rentals and provide an income. Perhaps properties that cost around $80,000 to $100,000 and a few plots of land for the potential to build something one day.On winning the lottery, real estate is a good way of investing your money. The world's population grows every day and there will always be people looking for a place to live. Even if you spend all your winnings, you can set your mind at rest that you have assets that can get you through. 
An example of someone who made real estate investments is Peter Lavery. He was a former bus driver from Belfast, who won a staggering £10 million in the UK National Lotto.
He always wanted to make money, giving him a sense of purpose and freedom in his life. Peter Lavery bought thirty-three properties in Ireland, renting them out. Another business he has opened recently is his own whiskey distillery. Lavery employs around seventy to eighty people working in his businesses. He admits that his Real Estate and distillery investment is like winning the lottery all over again.  
Own a Double Glazing Company
Mark Brudenell won the lottery scooping £1 million through the UK Lotto. He had been buying lottery tickets for three years before he won. Winning the lotto, Mark and his wife were financially set for the rest of their lives. 
They spent some of their winnings on a new home and a few cars for themselves. Mark Brudenell immediately quit his job as a chemical driver. He and his family went on vacations to Florida and Maldives, played golf and so much more. After three years that he did not work, he felt bored and wanted to feel useful again. 
So he and his wife set up a double glazing company that has been open for thirteen years and is still currently running. He admits that this venture is one of the best things he has ever done. The business annual turnover is around £750,000, employing seventeen staff members. Brudenell said that "out of all the money we've spent, it's the only thing that's brought me any lasting happiness and satisfaction."
Own a Restaurant
Like everything else, gaining experience in the catering field, will work out to be a success. Take Roger Robar for instance, he was a chef working in a London restaurant when he won the whopping £5.6 million jackpot.
The first thing he did was buy his boss's restaurant. On its success, he now owns two more eateries, Roger's in Paris and Roger's Seafood in London. Robar gained the experience having worked in Canada, Europe and renown London hotels like Dorchester and Savoy. 
You can still find Robar in the kitchen preparing mouth-watering dishes as he has a passion for food. "I love my job so much, and the whole community supports me. I still love going to the market to buy fish, and I love saying good evening to my customers. If I stopped work, everybody would be sad because they all love my food."
Everyone wants to win the lottery. Who wouldn't? So what is your dream, your passion? With millions of cash, you could build big ships with revenue that goes beyond your expectations. Business and investment offer an opportunity for you to live a serene life after a lottery win.