by CompareLotto
/
July 21, 2016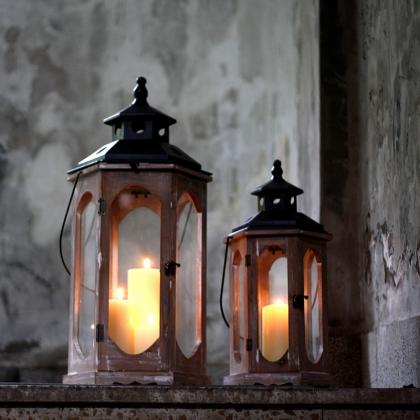 Three lottery winners claimed their lotto rewards this week. Unlike some people who go public as soon as they find out they've won, others just prefer to take their time collecting their prize. A safe place to hide your ticket for two weeks in a candle holder. For all those who have a sweet tooth, why not buy a candy bar for luck…..
A Golden Ticket in a Candle Holder
Alison, 50 and John Doherty, 52, won the UK Lotto with a mind-blowing jackpot of £15 million. Was it fate that a day after winning the draw, they had a pre-booked family holiday to Florida. How about that for a double celebration, a lottery win and 25th wedding anniversary…..
Following the draw, Mrs Doherty was eating her lunch on a beautiful Sunday. She checked her ticket online with the lotto numbers drawn. Screaming with total shock, she could not believe that they hit the jackpot. She told the amazing news to her husband John and rang Camelot to verify the win. 
Since they had a trip to Florida to look forward to, they decided not to take the lotto voucher with them. So they hid their precious golden ticket in a hurricane candle holder. Not taking any chances, Alison made a photocopy of the original and hid it in a shoe box. 
John Doherty has been working as a as a subcontractor in the plumbing business for the past 33 years. He intends to keep on working for the years to come as he feels it brings him down to earth. As for his wife Alison used to work as a former teaching assistant at Kilbarchan Primary School. 
The couple intend on buying a new Jaguar and a bigger house. Topping their wishlist, they will attend the Grand Prix since they are Formula 1 fans. Mrs Doherty bought a designer handbag worth $400 after the win.
Their son, Ryan, 20 is a student studying Psychology at Heriot-Watt University in Edinburgh. He has asked for a new car like an Audi or a BMW as an upgrade of his Ford Fiesta. Meanwhile, their daughter Laura, 11 said she would like a goldfish. 
Since the announcement, they have organised another party for friends and family to mark this wondrous event of a lottery win.
Only Time Will Tell
California Lottery officials last Tuesday announced that the mystery winners finally came forward. Marvin and Mae Acosta claimed a spectacular share of $528.8 million from Powerball Lottery. The prize was a share from the whopping $1.58 billion top prize. Of all the lotteries this was the record-breaking  jackpot in the history of lotteries.
Trying their luck, they bought the golden ticket in for the jaw-dropping top reward. Two other winning tickets bought in Florida and Tennessee, were claimed within a month.  
On the note that only time will tell, the winning couple did not rush into decisions, taking their time. Lying low on purpose, Marvin and Mae Acosta sought financial advisers so help them make the most of their win. Six months after, the couple accepted the reward on a lump sum of £327 million without taxes. 
A life-changing win, the couple decided not to talk to the press but released a statement. The majority of the prize will be in a trust fund and some will go toward charities close to their hearts.  
A Payday Candy Bar
Last Tuesday, Mike Murphy received a surprising payday. He won the Virginia Lottery of of a stunning $4 million. Mike rarely ate candy but on this occasion he bought a payday bar and a lotto scratchcard.
So while at home eating, he scratched the lottery ticket, to discover he won the top prize of $4 million. Was it fate, coincidence or just pure luck that brought him that one winning ticket?Who knows ….
He had the choice of taking the full $4 million over 30 years or the cash lump sum of $2.7 million without taxes. His decision was taking the cash reward at one go.
Murphy is more than happy that he received a big PAYDAY and it did pay off. 
Sometimes it's worth the wait for the right moment, after all time will tell. An innovative hiding place turned out to be a temporary safe for two whole weeks. Wouldn't it be just wonderful if you received a pay cheque of 4 million a month, who knows what you would do?