About CompareLotto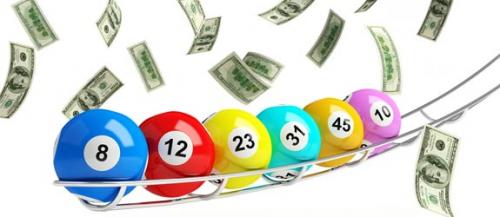 CompareLotto gives you access to play online lotteries as well as comparing them all under one roof.  A site that offers a vast selection of worldwide lotteries to inform you of everything you need to know.
This website brings you various world lotteries closer to you, saving you time from having to go the retail shop for tickets. All you have to do is go into one of the partner sites and sign up, filling in your details so you can bet numbers in your favourite lotto. 
Better yet, the top world famous lotteries feature sensational jackpots with great variations. What's more, these sites let you discover the best strategies for winning the lottery. Taking part in pool games has never been easier. 
Whenever and wherever you are, your mobile device is with you for most of the day. This is why CompareLotto is a mobile friendly site. Put simply, it's a much more practical way to play lotto and view the best ticket bonuses and promotions our partners offer. 
After registration you need not go through the whole sign up process, every time you want to bet. You simply fill in your login details and you are one step closer to make your dreams come true.
Signing up to our partner lotto sites is essential if you want to take part in some of the world's best lotteries right now. This article will help guide you through the registration. Whilst the sign up method varies from site to site but the process and details are more or less the same.
1. Choosing a lotto site
The first step is choosing a lotto site you would like to sign up for. An example we have chosen is WinTrillions, a gaming website offering top class lotto games. Looking through the reviews on CompareLotto can help give you an idea what you want from a lotto site. Click the 'Join Now' icon to start your sign up process.
2. Online Lotto Registration
Once you click to sign up, you are asked to fill in your details in the form that pops up on-screen. The basic information asked from you is usually your name, home address, date of birth and contact details. WinTrillions is a safe site that meets the safety standards of McAffee Secure. You can be rest assured that your personal information is secure and protected. 
Once you fill in your personal details, you will need to provide a valid email address and a password. This information you give will be your login details for future use – so don't forget them. The name is generally the username. As for the password, the best thing is to use a different password from other web accounts. Do not give out your password to anyone not even the customer care support team. 
Type in the login details; tick the box that you agree with the terms and conditions. You have the option of ticking the box for receiving any special offers. These bonuses are sent to your email account so you can take advantage of the latest offers. 
Once you agree with the terms and conditions as well as latest offers, just click the icon 'Sign up'. Within minutes, you will receive an email from the partner site that confirms you registered along with your account details.
Now that's not a lot of work, right? Not for the chance to win a whopping 1 million, at least!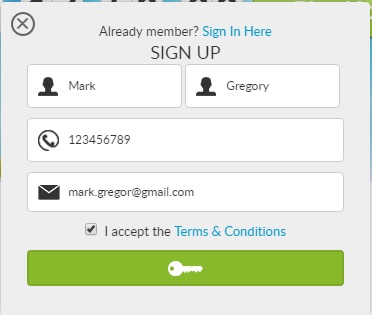 3. Deposit funds into your lotto account
To play your favourite numbers, you need to buy tickets. Click on 'Play now' and a form will pop up, where you can insert your payment details. 
Our partners accept online transactions through credit or debit card, e-wallets and many more. Rest assured that the payment methods are safe, secure and a sure way of receiving your winning money.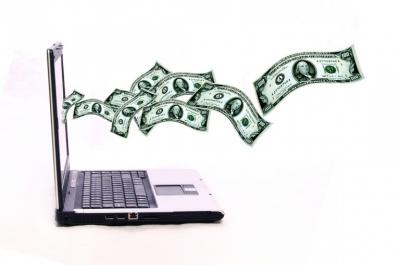 Once a deposit falls through, you can start taking chances on the lotto game. Only you have control over your destiny taking the next step. With mind-blowing jackpots offered, imagine the chance of opening up your own business and finally being your own boss….
4. Playing the Lotto Online
The funds for tickets are processed with your account set up – all you have to do is bet on your favourite numbers.
CompareLotto features various lotteries like MegaMillions, EuropJackpot, the UK Lottery, Powerball.. You can also find the next scheduled lotto draws so you can buy your tickets beforehand in time for the next lot. The next step is simple – cross your fingers, think positively and dream of fortune that you are one step closer to…..
We hope this information was of help to you. We invite you to take a look at the Lotto reviews and find the best lotto for you to play.  Have fun playing the Lotto online and good luck.
Read more about our partner reviews