by Content Editor, Christina
/
February 21, 2017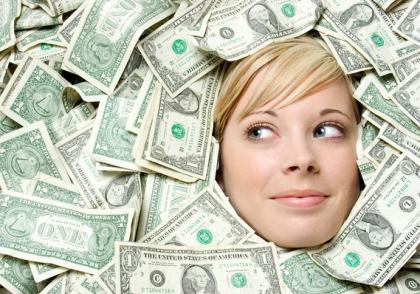 With so many lotteries to choose from, why not play the best lotteries around for you to try your chance to win a life-changing reward. Week after week, the prizes roll over into millions until there is a lucky winner.  
A lottery drawn every Tuesday is the Mega Millions. Last week's results were 4, 56, 58, 67, 75 and the Mega number was 8. There were no jackpot winners who guessed all six numbers for the mega prize of $46 million. So the lotto reward has risen to a stunning $55 million up for grabs in this evening's Mega Millions draw. What would you do with the millions in your pockets? 
What would you give if you won the lottery? Perhaps travel next Tuesday to the most romantic place in Europe, Italy. Many celebrities are known to have played the Superenalotto and donated their winnings to charity. Playing the Italian lottery online will give you more of a reason as this week's second largest lottery prize offers a spectacular €91.6 million.
The Euromillions is a European lottery that offers staggering cash prizes. Last Friday's draw, the numbers picked were 19, 25, 33, 36, 48 and the lucky stars 2 and 9. There was one fortunate lottery winner who won the Euro jackpot of an astonishing €17 million. There were over 1.7 million people who won a lotto reward that ranged from €347K to the smallest of €5. In the same draw there were two guaranteed UK millionaires too.  
The lottery rumour going around is that if a bad streak struck you last week, you are in for better luck next time, buying a lotto ticket for tonight's draw. The Euromillions jackpot will be a whopping €17 million. Who knows what good fortune could come your way? Remember you have to participate in the game to win the euro lotto. 
The American lotto game, Powerball never ceases to disappoint many loyal lotto players around the world. Last Saturday's lottery results were 3, 7, 9, 31, 33 and the red ball was 20. There were no winners that hit the jackpot so the prize rolled over for this Wednesday's draw offering a jaw dropping reward of $403 million in the Powerball. So try your hand in the lotto game you never know what the future holds, you could be the next millionaire.