by Content Editor, Christina
/
May 23, 2017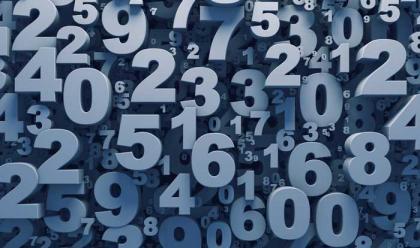 The number game is held every week for lottery players try their luck to win millions of cash rewards to live a luxury life. How many of you have actually checked the lottery results or have played your favourite lottery online? 
In last Saturday's Powerball draw, there were no lucky lottery players who guessed all the six numerals 5, 22, 45, 47, 54 and Power ball was 3. Over 964,616 punters have won the smaller cash prizes that amount to a total of $9 million. The power in numbers is all in the hands of lottery players who play the Powerball online for a jaw dropping jackpot of $250 million. 
Last Friday's Euromillions lottery results were 9, 11, 12, 19, 30 and euro numbers 4 and 9. There were no jackpot winners, so the highest prizes in the last draw were the Millionaire maker codes HLDD 21686 and HLDH 50702, so check your lottery tickets... This evening there will be another Euromillions draw so you are still in time to buy your online lottery tickets, this time offering a staggering prize of €116 million.
Friday's Eurojackpot results were 22, 33, 41, 46, 50 and the bonus digits were 2 and 6. There were no lottery winners who won the top prize however there were three lottery players who won a surprising €172K for predicting five numbers and one bonus. The next pot full of euros will amount to a stunning €50 million.
Another American lottery is the MegaMillions making many lottery players millionaires. Last Friday's lottery results were 1, 4, 5, 24, 30 and the bonus was 1.There were five lucky winners from California, Masschusetts, Virginia and from New Jersey who each won a surprising $1million cash reward. Like Tuesdays the MegaMillions will take place offering a lotto jackpot of $50 million.
The Superenalotto results of last Saturday were 6, 37, 46, 53, 73, 78 and jolly was 69. There were two lucky winners who guessed five digits will be taking home a prize of €49K each. Since no one predicted the lotto numbers in the last draw, the jackpot will be raised to €47.8 million in tonight's lottery. 
In the UK National Lottery, the last lotto draw revealed the winning numbers were 7, 8, 13, 29, 43, 53 and the bonus was 16. There were no lottery winners but one fortunate punter who holds the millionaire raffle code PINK 9488 4522 won an astonishing £1 million reward. They say better luck next time so why not play the online UK Lotto for your chance to win £24.7 million.
In the Canada's Lotto 649, there were no lucky punters who guessed all six digits which were 5, 8, 10, 20, 33, 34 and bonus was 45. The Lotto 649 offers a second chance at winning a guaranteed million cash reward to whoever holds the millionaire code 446109941-01. Check your Lottery ticket results and if you are not the lucky one, try your luck in the next draw held tomorrow offering a cash reward of $13 million.