by CompareLotto
/
October 04, 2016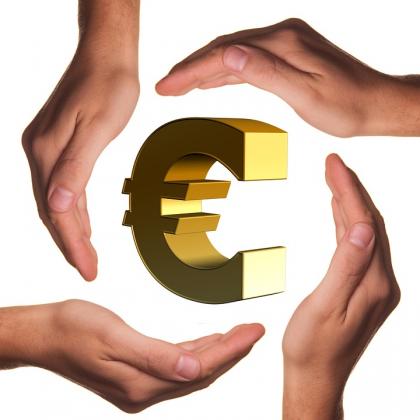 As UK left the EU, many British people were concerned if they could still play the EuroMillions after Brexit. Geographically, Britain is still in Europe and it is highly unlikely that the land itself will move away, out of the continent. With this in mind, you can be rest assured that the changes in the Euro Lotto will be for the better so that you can still play, claiming your prize in Europe.
What are the changes that EuroMillions will implement as of 27th September?
The choice of five main numbers from one to fifty will remain the same but one more star number will be added to the pool of eleven bonus balls. This change will increase the choice of outcomes and boost your odds while creating larger rewards.  
The Ever-Changing Jackpot
 In the last week, every month of the year, a superdraw will take place offering a guaranteed £113 million. The starting Euro jackpot was £12 million and has increased to £14 million. Even bigger jackpots will be in store as the ticket prices increased to £2.50, so lottery players will see twice more jackpot prizes through the rest of the year.  
The Mega Millionaire Code
The last week of every month will hold a Mega lottery giving opportunity to UK lotto players who try their hand in the EuroMillions winning spectacular prizes. What used to be the monthly Mega Friday will become a Mega Week on Tuesdays and Fridays.The participating countries who are eligible for the millionaire maker code are Austria, Belgium, France, Ireland, Luxembourg, Portugal, Spain, Switzerland and UK. In every draw that takes place, there will be two guaranteed Millionaire Maker winners. Statistics show that the odds boosted in Tuesday's lot are 1 in 1.9 million people and as for Friday's lottery, the odds are of 1 in 2.95 million lotto players to scoop the overwhelming prizes.
Each lotto ticket you buy has a unique code, which is also picked randomly, aside from the lottery balls. You do not need to match all the numbers drawn, giving you a second chance because the tickets you buy before the last Friday are also valid for the Mega week. The Millionaire maker winners receive a sensational £1 million and a non-cash prize like trips to Australia's Makepeace Island, Canada's breath-taking Northern lights, Peru, Brazil and Sweden among others. These lavish travel arrangements allow lottery millionaires to experience the luxury life to a new beginning.
EuroMillions is a lottery dedicated to creating astonishing prizes so as to encourage more players by giving more second chances, giving your bit to good causes. From time to time check our partner sites for the coming Mega week jackpots and more. Winning with the Euro Lotto, you could live a comfortable life you have always dreamed of living, buy a big house or a sports car, start your own business in Real Estate - buying, revamping and selling properties. What would you do with a million?