by CompareLotto
/
June 27, 2016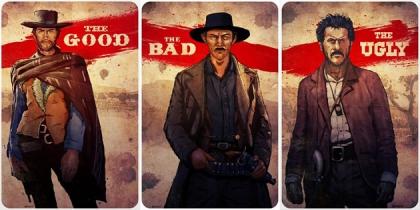 Powerball
Latest draw: Saturday 25th June
Latest numbers picked: 3, 27, 36, 56, 69 and the bonus ball was 25
Next draw: Wednesday 29th June 2016
Time: 11pm EST
Next total Jackpot: $ 222 million
Powerball drawn: weekly on Wednesdays and Saturdays 
Eurojackpot 
Latest draw: Friday 24th June
Latest numbers picked: 19, 21, 24, 41, 48 and the two Euro numbers 1 and 6
Next draw: Friday 1st July 2016
Time: 9pm CET
Next total Jackpot: € 40 million
EuroJackpot drawn: weekly on Fridays
Mega Millions
Latest draw: Friday 24th June
Latest numbers picked: 11, 14, 54, 57, 63 and the bonus ball was 11
Next draw: Tuesday 28th June 2016
Time: 11pm EST
Next total Jackpot: $ 390 million
Mega Millions drawn: weekly on Tuesdays and Fridays
UK National Lottery
Latest draw: Saturday 25th June
Latest numbers picked: 13, 14, 18, 22, 24, 56 and the bonus ball was 16
Next draw: Wednesday 29th June 2016
Time: 8pm GMT
Next total Jackpot: £ 11.1 million
UK Lotto drawn: weekly on Wednesdays and Saturdays
Euro Millions
Latest draw: Tuesday 21st June
Latest numbers picked: 11, 19, 27, 28, 39 and the star ball were 3 and 10
Winner:  The Jackpot of a jaw-dropping €39 million was won in France
Next draw: Tuesday 28th June 2016
Time: 9.45pm CEST
Next total Jackpot: € 15 million
Euro Millions drawn: weekly on Tuesdays and Fridays
SuperEnalotto
Latest draw: Saturday 25th June
Latest numbers picked: 11, 14, 44, 54, 85, 87 and the Jolly was 35 and Star number was 46
Next draw: Tuesday 28th June 2016
Time: 8pm CEST
Next total Jackpot: € 100.1 million
SuperEnalotto drawn: weekly on Tuesdays, Thursdays and Saturdays
Thunderball
Latest draw: Saturday 25th June
Latest numbers picked: 3, 25, 26, 36, 38 and the Thunderball was 13
Next draw: Wednesday 29th June 2016
Time: 10.30 pm GMT
Next total Jackpot: £ 500,000
Thunderball drawn: weekly on Wednesdays, Fridays and Saturdays.
Australia Powerball
Latest draw: Thursday 23rd June
Latest numbers picked: 8, 10, 17, 35, 36, 40 and the Powerball number 13
Next draw: Thursday 30th June 2016
Time: 8.30 pm CEST
Next total Jackpot: AUD$ 3 million
Australia Powerball drawn: weekly on Thursdays
The Good, the Bad and the Ugly about lottery winners
Winning the Lottery brings out the good side as well as the dark side in your personality. Below are a few examples that show the generosity for the community as well as outcomes of bad decisions …..
The Good thinking attraction for the community
In 2011, New York, seven IT specialists shared a Mega Millions ticket, winning them the jackpot of $319 million. The privileged seven were Leon Peck, Kristin Baldwin, Mike Barth, Tracy Sussman, John Kutey, Gabrielle Mahar and John Hilton. With taxes deducted, each of them took $19 million in their pockets.

Mark Barth, who went to buy a lottery ticket for the group, he was tempted by a snickers bar and someone cut in front of him to buy a ticket. Little did he know that waiting a few more seconds would win him more than just $14.

The most extravagant of the seven was John Kutey who asked their local community of Green Island, New York what he could do to help. He and his wife donated $200,000 to help build a water spray park in memory of their parents. The park has attracted parents and children alike, bringing unity and happiness to their community.
The bad decision to leave cash in the car
Jack Whittaker won a sensational $314 million in the US Powerball on Christmas Day in 2002. 
He was already a self-made millionaire with a net worth of $17 million before his lottery win. Jack opened up a construction business that employed over 100 people. So on winning the prize money, he re-hired 25 workers that he laid off before Christmas.
Being so generous, Jack also contributed 10% of his prize to three local pastors. He also sent donations to fund schools and other programs to help the poor.
Whittaker had a habit of carrying large amounts of cash around in a suitcase that he left in his car. In less than a year after his new found wealth, thieves stole $545,000 in cash, just outside a strip club. After such a loss, you would think that he may have learnt from his mistake. Unfortunately, the thieves stole another $200,000 from his car again.  
Jack Whittaker was asked why he carried so much money around with him. His simple reply was "because I can.''
The Ugly truth of Divorce and Drugs
William Hurt was a happy married man, well-known throughout his community. After winning the Michigan Lottery jackpot of an exciting $3.1 million in 1989, his new found wealth changed his life for the worse. Revelations of scandalous news spread like wildfire in the locality. 
Within two years, he spent half of his winnings on legal expenses, divorcing his wife and eventually he lost custody of his children. 
When things could not get any worse, he blew the other half on his crave of cocaine. William and his girlfriend spent two days binge drinking and taking drugs. When they ran out of coke, he argued with his girlfriend and the situation spiraled out of control...
So as you can see these situations are dependable on your character. Winning a sum of money can be good, thinking of others and being generous towards the community you live in. How proud you are of your accomplishments could lead to your crazy cravings or is it carelessness of leaving cash in the car…….