by Content Editor, Christina
/
April 25, 2017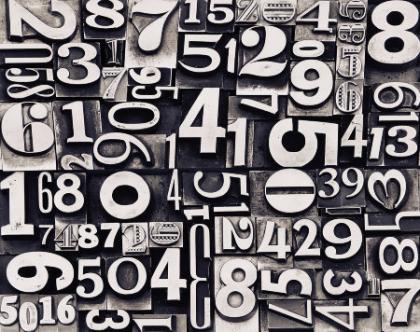 Some of the world's best lotteries take place every week, offering whopping jackpots that rise with every lottery draw until a fortunate winner strikes it lucky. The top prizes will turn people all over the world into millionaires so check out the rewards up for grabs this week…
The most popular American Lotto has the power in numbers. Over 559, 889 lotto punters have played the US lottery, Powerball on Saturday 22nd April to win a small share from a total of $5.3 million. The last draw that was held announced the winning numbers 21, 39, 41, 48, 63 and the Power number 6. There were no lucky winners who guessed all numbers so the next draw set to take place on Wednesday 26th April will be offering a top reward of an eye-opening $100 million.
The next best lotto that many Americans play is the Mega Millions. Buy lottery tickets your chance to win increases the jackpot prize reaching millions. Last Friday's Mega millions draw the winning numbers were 1, 12, 13, 32, 34 and mega ball was 10. Tonight's mega draw will take place offering you a jackpot of jaw-dropping $52 million. So if you do not guess all lottery numbers, luck may strike again for an even higher reward, patience is the ticket.
There are millions of euros up for grabs this week only if you play the Euromillions. Last Friday 21st April, the lottery results were 2, 13, 16, 22, 49 and the star numbers were 4 and 5. In the last draw no jackpot winners guessed all digits so the lotto reward offered tonight will be a staggering €45 million. Who will be the next Euro Millionaire? It could be you…
The next best lottery that Europeans play is the EuroJackpot. Last Friday's lotto draw saw the numerals 27, 31, 44, 46, 49 and euro numbers were 6 and 8. Since there were no fortunate winners the top reward rose from €10 million to a whopping €16 million. Seek out your lucky charm to help you find the pot full gold…
Across the British isles is the favourite lottery game, the UK National Lottery. The last lotto took place on Saturday 22nd April when the draw machine, Merlin drew up his magic to reveal the winning numbers 4, 6, 34, 37, 42, 52 and the bonus red ball 24. There were no lucky lotto winners who predicted the lottery numbers for the jackpot of £5.4 million. Buy your online lotto ticket through our partners in time for tomorrow's prize pool rising to a staggering £6.9 million in the UK Lotto. May the odds be ever in your favour, Good Luck!