by Content Editor, Christina
/
May 02, 2017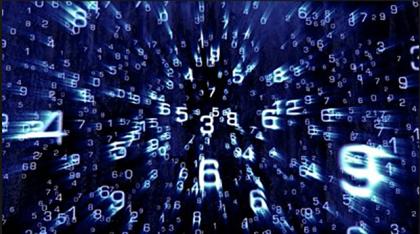 The lottery game of numbers offers rising jackpots every week until there is a lottery winner. This past weekend three lottery players got their lucky strike but do they know the latest news? You can check out the latest online lotto numbers below. May the odds be ever in your favour, Good luck!
The American Powerball held on Saturday 29th April has revealed the winning numbers, 22, 23, 24, 45, 62 and the bonus was 5. There were over 669, 858 lotto players who won a small share of cash prizes from a total of $5 million. The highest fortunate winner scooped a million matching five numbers. Now is your chance to try and win big in the next Powerball lottery which will take place on Wednesday 3rd May for a staggering $130 million.
The MegaMillions latest draw was held on Friday 28 April revealing the winning numbers 6, 13, 18, 20, 31 and Mega ball 13. There is one lottery winner who won $61 million that has not claimed the big reward so to all Californians out there, check your golden tickets… In the meantime, you have another chance to play the lottery for tonight's MegaMillions offering a jackpot of an overwhelming $15 million.
The Eurojackpot held last Friday 28 April has drawn the numbers 3, 38, 39, 41, 45 and the bonus digits were 3 and 5. Over 616,284 lottery players tried their luck to win the jackpot of €16 million but there was no fortunate winner. Better luck will hit next time around for you in the next Euro lotto which will take place this coming Friday 5th May offering you a staggering €24 million.
Over 29,489,350 lottery punters have participated in last Friday's Euromillions draw but no one predicted all six digits. The Lotto numerals picked were 14, 20, 25, 30, 39; star numbers 2 and 8 so that the top prize has increased to an eye-opening €66 million in tonight's lotto draw. Although there were no lottery winners, there have been three UK Millionaires with the unique codes JDZR28093, MDZR50162, MDZX68913 who have yet to claim their guaranteed million reward.
In the Superenalotto held last Saturday 29 April, the numbers drawn were 8, 14, 25, 41, 79, 84 and the jolly was 85. There were no winners in the last lotto draw so the top prize has risen over to an amazing €39 million. Buy your online lottery tickets in time for tonight's lottery draw for your chance to win big cash reward.
UK's Thunderball was drawn up by the lotto machine Excalibur 2 to commemorate the 2056th lotto draw on Saturday 29th April. The results were 17, 19, 30, 32, 37 and thunder ball was 5. There were five lottery players that won the highest reward claiming £5K each for matching five lotto numbers.
UK National Lotto was drawn up by the lottery machine, Merlin picking the digits 24, 29, 30, 36, 46, 48 and the bonus was 7 - to commemorate the 2228th lotto draw held last Saturday 29 April. Since there were no lottery winners that may have won the £9.9 million, the top prize has risen to a spectacular £11.5 million for tomorrow's UK Lotto. Another chance to win the Lotto is through the millionaire raffle code. Fortune waits to whoever holds this unique number, GOLD 8683 5923 is a guaranteed millionaire; so check your precious lottery tickets…
Canada's Lotto 649 lottery results were 10, 23, 26, 40, 45, 46 and bonus 12. There was no jackpot winner among 895,161 lotto players who tried their luck. Do not forget to play your favourite lucky lottery in time for Wednesday 3rd May, the jackpot will rise to a stunning reward of $22 million. The second chance unique code is 99200367-04 – ENCORE 7757390 that guarantees a lotto player will win a million dollars.