by CompareLotto
/
June 13, 2016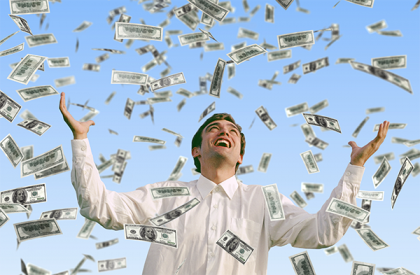 Powerball
The latest draw held – Saturday 11th June
The latest numbers picked - 20, 27, 36, 41, 58 and the red ball was 7
The next draw date – Wednesday 15th June 2016
At what time? – 11pm EST
The next total Jackpot – $153 million
When is the Powerball drawn? – Weekly on Wednesdays and Saturdays
EuroJackpot
The latest draw held – Friday 10th June
The latest numbers picked - 11, 12, 26, 28, 37 and two Euro numbers 8 and 10
The next draw date - Friday 17th June 2016
At what time? – 9pm CET
The next total Jackpot – €28 million  
When is the EuroJackpot drawn? – Weekly on Fridays
Mega Millions
The latest draw held – Friday 10th June
The latest numbers picked – 34, 61, 66, 67, 68 and the Mega ball 7
The next draw date – Tuesday 14th June 2016
At what time? – 11pm EST
The next total Jackpot – $293 million
When is the Mega millions drawn? – Weekly on Tuesdays and Fridays
UK National Lottery
The latest draw held – Saturday 11th June
The latest numbers picked – 4, 17, 30, 38, 47, 55 and the bonus ball 3
The next draw date – Wednesday 15th June 2016
At what time? – 8pm GMT
The next total Jackpot – £20.9 million
When is the UK National Lottery drawn? – Weekly on Wednesdays and Saturdays.
EuroMillions
The latest draw held – Friday 10th June
The latest numbers picked – 14, 21, 35, 42, 43 and two star balls 7and 9
Were there any winners? – One winning ticket from Coslada in Spain won last Friday's jackpot of an overwhelming €85 million
The next draw date – Tuesday 14th June 2016
At what time? – 9.45pm CEST
The next total Jackpot – €15 million
When is the EuroMillions drawn? – Weekly on Tuesdays and Fridays
SuperEnalotto
The latest draw held – Saturday 11th June
The latest numbers picked – 27, 30, 34, 40, 52, 68, the Jolly was 50 and Star number was 51
The next draw date – Tues 14th June 2016
At what time? – 8pm CEST
The next total Jackpot - € 94.3 million
When is the SuperEnalotto drawn? – Weekly on Tuesdays, Thursdays, and Saturdays.
The Top Three Lottery Virtues
Through all the bad experiences in the past, some good deeds feel fulfilling. Sophocles, a Greek play writer once said "To be doing good deeds is man's most glorious task." 
Faith in educating children
Les Robins won $111 million in the Powerball jackpot in 1993. Being a former middle school teacher, he used most of his winnings to open a Day camp for children in Fond du Lac.
Camp Winnegator, a magical place where children go horse-riding, play games and paint pictures. The place is equipped with stables, a gym, pool and a miniature golf course. This initiative helps children to disconnect from cell phones and video games, for social interaction. Every summer, the camp runs for four to five weeks specialized for children between 6 and 16 years.
Les Robins loves teaching children. If it was in the classroom, their personal lives or sport activities, he always had a passion to educate.
Prudence to do good
A Canadian couple, Allen and Violet Large won the Atlantic Lottery in 2010. They were both in their 70s when they won a sensational $11.2 million. The couple decided not to go on a spending spree and saw that others needed it more than they did. So they set up financial accounts for their family members and gave the rest of the winnings to charity.
Allen used to work as a welder for 30 years while Violet worked in confectioneries and cosmetic firms. They had already saved up before the lottery win to live a comfortable life for themselves. On winning such a great amount, the couple feel good that money has gone for a good cause.
Allen and Violet Large made donations to hospitals in Truro and Halifax in Nova Scotia. They contributed to Research facilities and other hospitals to fight Diabetes, Alzheimer's and Cancer. Charity, was also given to the local Fire department, Churches and The Salvation Army.
Philanthropist Bob Erb helps out Mary Jane
There is no one quite like Bob Erb who won the Lotto Max Jackpot of $25 million in 2012. Many lottery winners afford to give a good tip but they are not usually as generous as Mr. Erb.
After winning the jackpot, he raised controversy when he donated $1 million to 420 Day. It is an annual event to help legalize the drug, Marijuana, where people smoke cannabis in public. Encouraging people to buy Marijuana seeds to grow these weeds in parks, seen in public.
Bob Erb rewarded $10,000 to each employee at the gas station where he bought his winning ticket. Another occasion he was charitable was when he stopped at a restaurant. He heard that Cliff Luther, the restaurant owner had a daughter diagnosed with cancer. Much to Luther's surprise, Erb paid for his food leaving a $10,000 tip. 
Living a better future is fulfilling good deeds so that faith in humanity can be restored.