by Content Editor, Christina
/
November 21, 2016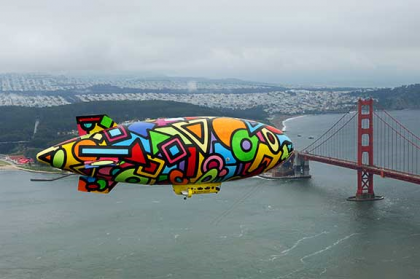 There are several lottery jackpots up for grabs nearly every day of the week, all offering an outstanding rewards of over a million. Here are a few lotteries you can participate, in time for next few draws.
The Mega Millions rollover
Georgia just so happens to be a lucky American state in the Mega Millions Lottery. A fortunate winner has won the cash prize of a whopping $ 82 million in last Friday's lotto draw. The six drawn numbers were 31, 32, 49, 55, 58 and the Mega Ball 15.
Two more lucky lotto winners had reason to celebrate, Saturday morning. The winning lottery tickets from Illinois and New York got the five main numbers correct, each punter taking home with them a million cash reward.
After over a month that the jackpot rolled over in the Mega Millions lotto, the next bonanza will be reset to $15 million. If last Friday was not your day to win the lottery, you are still in the chance to play those numerals for Tuesday's lotto draw. You could afford an airship touring the US or maybe use it as an innovative way of a marketing strategy to reach the whole world. 
EuroMillions jackpot has risen to €47 million
Another lottery mostly played by Europeans is the EuroMillions. In the last draw that was held last Friday, there were no winners who took home the overwhelming €38 million prize. The numbers picked up were 3, 12, 27, 32, 47 and star digits 6 and 8.
Although Euro main prize was not won, there were a total of over 2 million people who took home the non-jackpot rewards that vary from €4.33 to €571K. This means that the windfall offered in this Tuesday's draw will be raised to €47 million.
For all wine experts out there, how about buying vintage French champagne costing around $25,000 each. Some 2,000 bottles were found in a 100 year old sunken ship: Heidsieck Monopole 1907. Mixing the old with new, taking a sip creates a flashback of French culture.    
The Powerball prize is on the rise 
Many people around the world are in lotto frenzy as the Powerball jackpot is raised to such great amounts. It is no surprise to find long queues of people buying Powerball tickets for their chance to be the next millionaire. Who wouldn't want to have millions in their pockets?
With a whopping lotto prize of £320 million offered last Saturday 19th November, no one came close to guessing all numbers, which were 16, 24, 28, 43, 61 and the bonus ball 21. In last Saturday's lottery draw, approximately $8.4 million was distributed to over 1,182,508 Powerball winners who won secondary prizes. 
Buy your tickets before the upcoming American lotto draw held this Wednesday, for another chance to hopefully win the Powerball jackpot for a jaw-dropping $359 million. You will not know unless you play the best lottery numbers. You could afford to own a flying car, taking driving to a whole new level, taking you anywhere in the world. Just imagine what it would be like driving around in the air...